COMPETITOR FEES



$100 for a four-person team.
($25 per-person)



EVENTS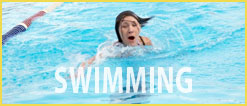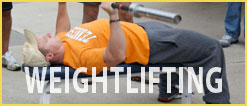 GLADATOR GAMES 2013
SATURDAY, AUGUST 24TH
WEST HILLS PARK / YMCA KNOXVILLE, TENNESSEE








WHAT IS THE GLADIATOR GAMES?



Gladiator Games puts teams (2, 3 or 4 members; male, female; 13 years old and up) through the paces in eight different sporting challenges that are for athletes of every skill level. Our participants will go to battle in contests including bench press, basketball three-point shooting, football throw for distance, the tug, swimming, kayak, 1-mile run and obstacle course.

Prizes will be given for top fundraising team, top competitive team and top family team.
Click Here To Read More >>

WHAT IS OPERATION BACK YARD (OBY)

OBY provides minor home repair for families that can't afford them. We've served 760 homes with over 8,000 volunteers; our current backlog of is 337 homes with more needs coming in daily.
Click Here To Read More >>




DIRECTIONS


View Larger Map

To learn more about Knoxville Leadership Foundation go to www.klf.org.



FOLLOW US
TO COMPLETE THE
REGISTRATION PROCESS,
YOU MUST HAVE THE
NAMES AND E-MAIL
ADDRESSES OF EACH
TEAMMATE BEFORE
REGISTERING

FORMS
Release Form